Most Activities will be held at Kavli ITS(卡弗里理论科学研究所), and all participants will be accommodated at Liaoning International Hotel, Beijing.
Location: No.2 A North 4th Ring Road West, Haidian District, Beijing, Tel: 8610-62589999
Please contact us if you need our staff to make a reservation for you.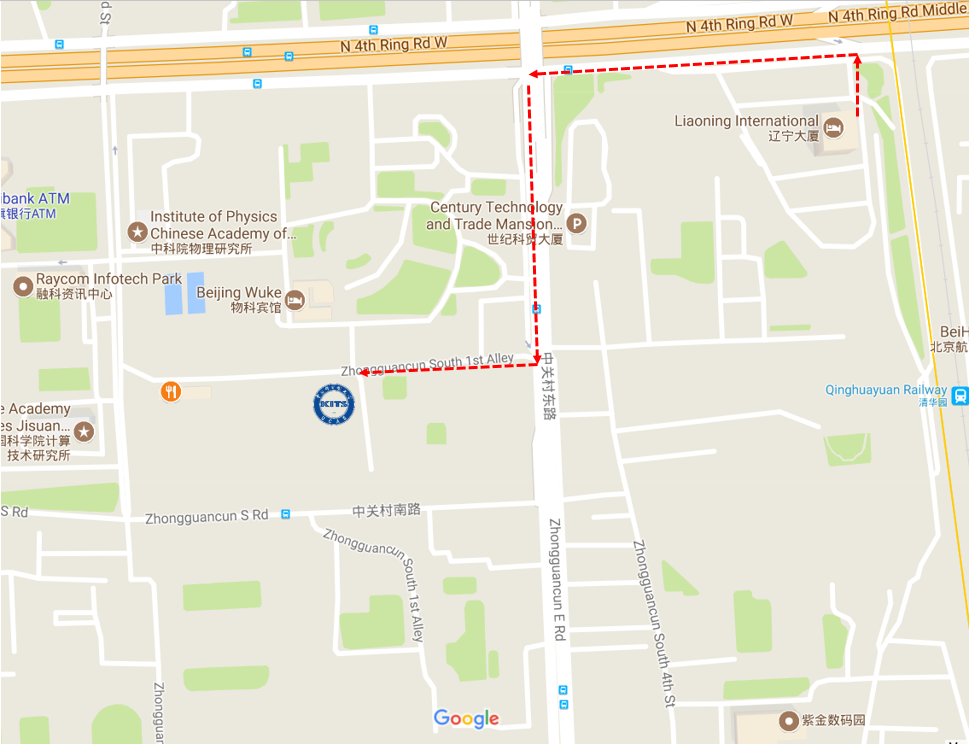 From Liaoning International Hotel to Kavli ITS
How to get to the hotel?
a) Taxi. It takes about 60 minutes by taxi from Beijing Capital Airport to the Liaoning Internatioal Hotel and nearby. Taxi fare from the airport to hotels is around 100 CNY (approx. US$15) including CNY 10 for toll fee. We suggest you wait for taxi at the airport designated taxi station. Please ask for a receipt/invoice before you leave the taxi. Also, please do NOT take private cars nor trust people who approaches and offers a ride. The bilingual instruction below can help you communicate with taxi drivers.
This is how Beijing taxis look like. Please do not take other private cars.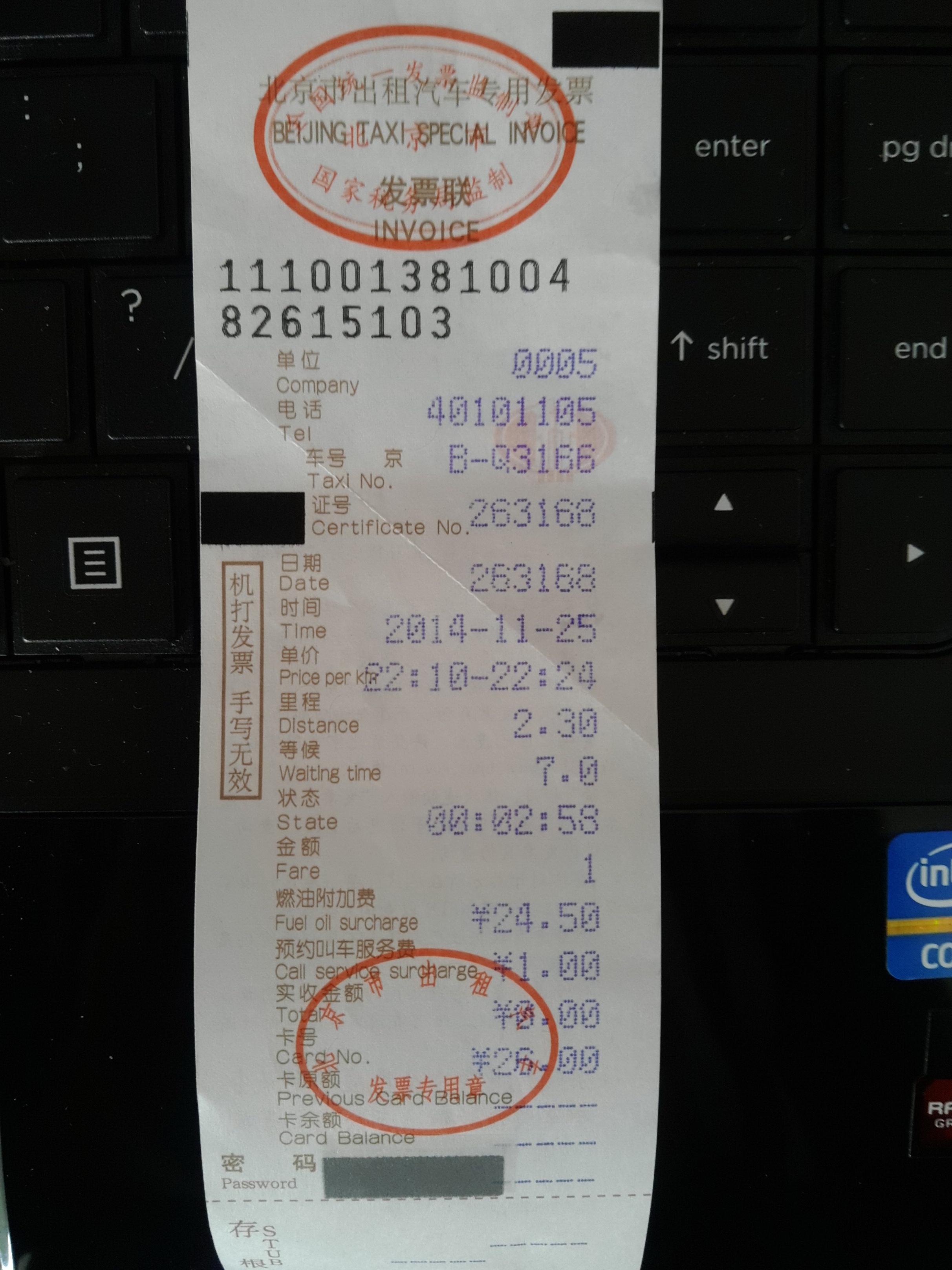 Sample of a taxi invoice
You may show this note to the driver
b) Airport shuttle. Airport shuttle is available at all three terminals of Beijing Capital Airport. Tickets can be purchased at Exit No.7, Terminal 1; Exit No. 9, Terminal 2; and Exit No. 7, Terminal 3. Please take shuttle No. 5 or Line E to Zhong-Guan-Cun.The fee is CNY 16. The earliest shuttle is 6:50 and the latest is 24:00.
c) Subway. Airport Line—Line 10 and get off at Zhi-Chun-Lu Station (Exit A).
If there is any other questions please contact our administrative team.